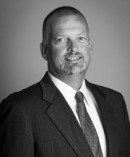 For superior tax help in and around Minneapolis, turn to the experienced tax resolution specialists at Taxation Solutions, Inc. We're skilled at resolving all sorts of tax problems, from back taxes to tax penalties to IRS audit proceedings, and beyond. Whether you come to us for individual or business tax help, we'll give you attentive and detail-oriented service aimed at securing the best possible results in your case. We know the federal and state tax codes inside and out and we're expert negotiators—two traits you want on your side when you're dealing with the tax authorities. If you're ready to schedule your free initial consultation, call or e-mail Taxation Solutions, Inc. today! 
Tax Resolution Services
IRS Audit Representation
Licensed & Insured
40 Years of Experience
Emergency Tax Help Available
We're your source for tax resolution services in the greater Minneapolis area. Come to us if you live or own a business in Bloomington, Burnsville, Coon Rapids, Eagan, Maple Grove, Minnetonka, St. Paul, St. Cloud, Rochester, or anywhere else in the region. As an individual and business tax help company, we have what it takes to solve all sorts of tax problems for all sorts of clients. We'll work hard to give you the help you need.
Our team includes a tax attorney, as well as an array of other tax resolution specialists. When you contact us to discuss the tax assistance you require, we'll connect you with the right professional for the job. Regardless of whether you work with a tax attorney or another pro, you can expect to receive excellent customer service and quality workmanship. We care about our clients' satisfaction with our tax relief services.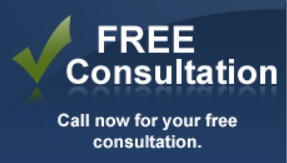 Taxation Solutions, Inc. has more than 40 years of experience as a tax relief company. In that time, we've tackled just about every tax problem our clients might face, from unpaid back taxes to difficult tax settlement negotiations to tax court summons. No matter how serious your issues, we'll put our experience to the task of getting you results you can trust. We'll work hard to bring an end to your tax troubles.
Taxation Solutions, Inc. is proud to be fully licensed and insured. We're also affiliated with the American Society of Tax Problem Solvers, the National Association of Enrolled Agents, and the National Association of Tax Professionals. All of these qualifications make us one of the best tax resolution companies in and around Minneapolis. So what are you waiting for? Contact us now, and look forward to true tax debt relief!